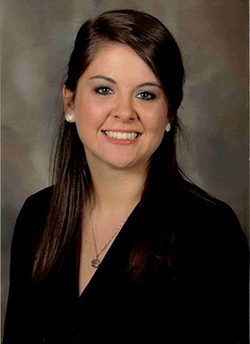 Megan Pettis Memorial Scholarship
Soothing Arts Healing Therapies School of Massage & Skin Care
Click here to download application.
Soothing Arts Healing Therapies School of Massage & Skin Care, along with the family and friends of Megan Pettis, honor her memory with a scholarship to a deserving applicant who shares the attributes that made Megan so special.
Megan was an honor graduate of the Arnold High School class of 2007, attended Gulf Coast State College, and rose to a management position at Dillard's before her untimely death in 2013.
Megan loved her time at Arnold High School and was a determined student. In spite of a lifetime struggle with dyslexia, she graduated with honors and was thrilled to receive six scholarships to attend college. Megan worked hard and expected those around her to follow her example. Megan refused to fail at anything she did. Megan was very active at Arnold. She was a devoted volunteer and earned over 900 community service hours. She was an athlete, excelling in both gymnastics and soccer, but she also enjoyed the outdoors in general – whether spending time at the beach or being a country girl.
Applicants should demonstrate the unique combination of kindness, determination and focus that made Megan so beloved by her family and friends. As you apply for this scholarship, the family hopes Megan's story and this scholarship serve as tools to help you find success by refusing to fail.
This scholarship is administered through Soothing Arts Healing Therapies School of Massage & Skin Care 12605 Emerald Coast Pkwy, W.Suite 2, Miramar Beach, Florida 32550
Click here to go to the memorial Facebook page for Megan Pettis