CrystalEyezed LLC Eyelash Extension Training Certification Course
July 10th & July 17th, 2022
9:00am – 5:00pm
This course will be a two-day comprehensive certification for proper eyelash extension technique and application. Day one will consist of theory and practice of application on different mediums from 9am until 5pm with a lunch break in between. Day two will be a practical application on live models. Students will need to bring a live model for a 9am practice application and a 1pm application. Each model must be able to commit to 3 hours. There will be a lunch break in between.
Cost is $1500. $500 non-refundable deposit required to hold a spot for the course. The full amount is due the day of.
If something occurs and a student can't make it to the designated date of the course that they signed up for, then the $500 deposit may be carried over one time to a later date within 6 months or original sign up.
The cost includes the two days of extensive training, a practical start to finish manual for application, their own starter kit, a mannequin head for further practice, and a certificate of completion.
TO REGISTER, PLEASE CALL 850-269-0820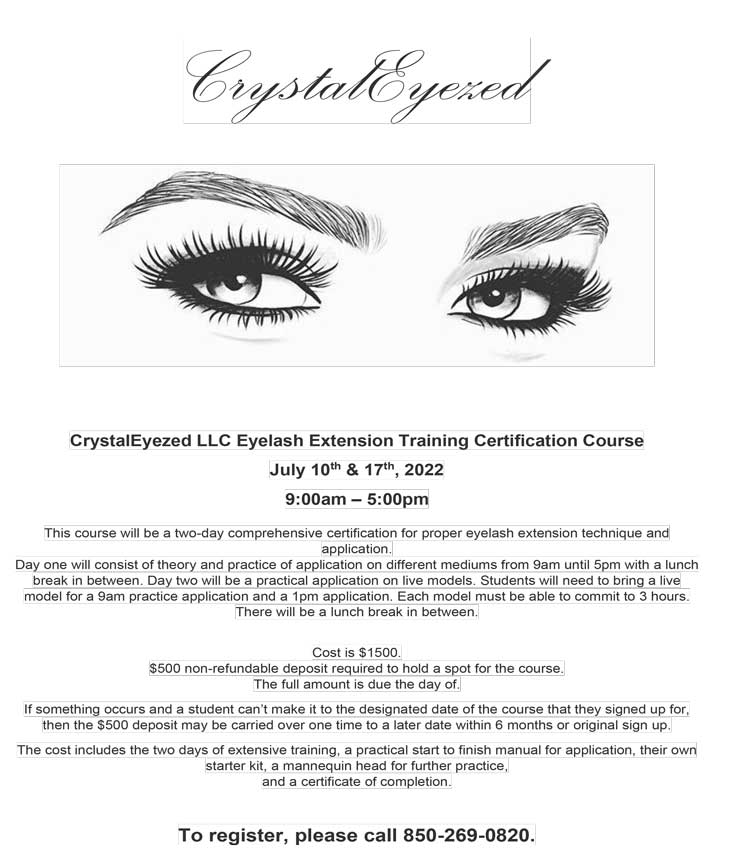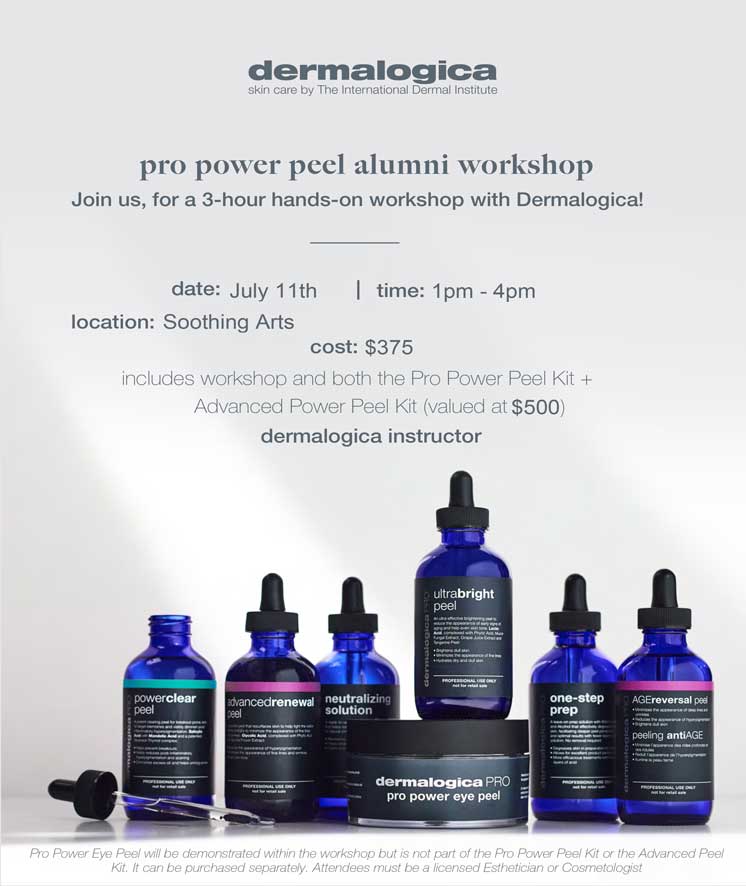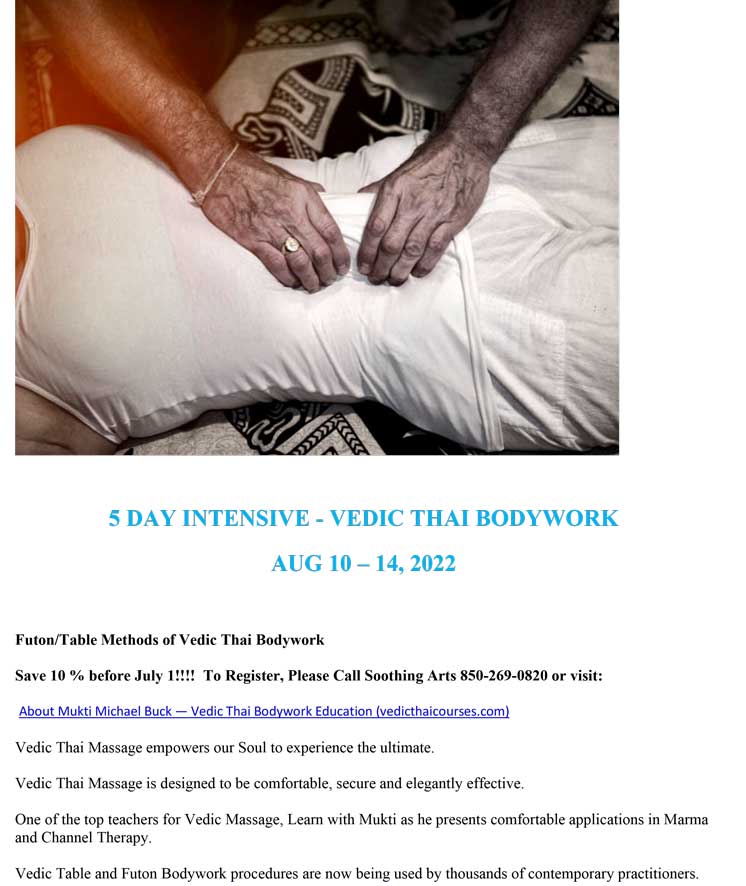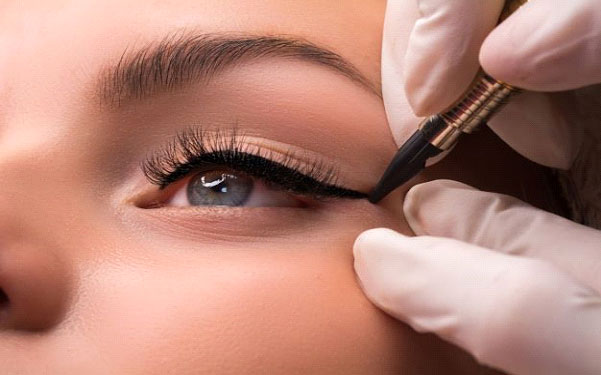 Soothing Arts–Healing Therapies
Partnered with Emerald Coast Permanent Makeup to present a 2-week training with certification!
Instruction provides an understanding of the various types of Permanent Makeup machines and how they have evolved in the industry. There is emphasis on the products and tools required, and on sanitation to avoid cross contamination.
Attendees will receive personal machines for use performing services on artificial and live models.
Your instructor will thoroughly review applicable Florida Laws and Statutes governing the industry and guide you through the licensing process! Florida licensing cost is included.
Classes are 10:00am – 6:00pm, Monday through Friday
Class-time divided between Soothing Arts School of Massage and Emerald Coast Permanent Makeup Studio.
COST IS $4,995
($500 DEPOSIT REQUIRED)
LIMITED SPACE AVAILABLE….CALL TO RESERVE YOUR SPOT TODAY!