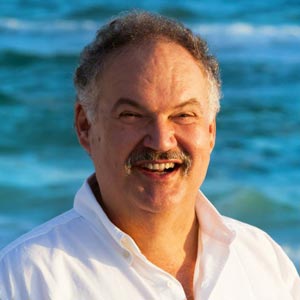 Von Keller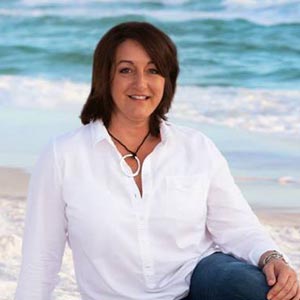 Michell Lewis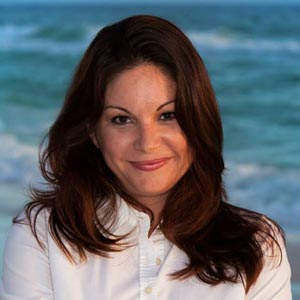 Pamela Cobb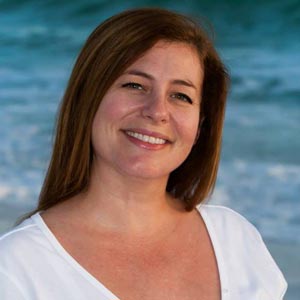 April Wingo Gallagher
April has been a Massage Therapy instructor for 9 years, and in the spa industry for 16 years. She is currently a Swedish and Hydrotherapy instructor here, at Soothing Arts Healing Therapies School of Massage & Skin Care, as well as Lead Massage Therapist at Beach Ready Spa in Seaside, FL. Originally a spa coordinator at the Lodge and Spa at Cordillera in Edwards, CO, April was mentored by several massage therapists and ultimately made the decision to become one herself. A graduate of the Boulder College of Massage Therapy in Boulder, CO, April has been a practicing Massage Therapist for 12 years. She loves doing spa treatments such as body scrubs, wraps and hot stones. Her specialties also include Prenatal and Postpartum Massage, Deep Tissue, Integrative, Relaxation Massage & Reflexology.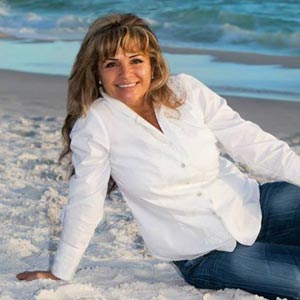 Deniz Harris
Deniz Harris is an experienced Nationally Certified Massage Therapist, Medical Massage Practitioner, Facial Specialist and Nail Technician. She holds a Bachelor's Degree in Education, and has an extensive background in physical therapy.
Deniz has been in the health care / beauty industry since 1985, and opened her own day spa in 2008. An instructor here at Soothing Arts Healing Therapies School of Massage & Skin Care since 2007, she teaches both Nail Specialist and Skin Care Specialist classes.
Additionally, Deniz is a Florida Board approved Continuing Education Provider, teaching "The Art of Brazilian Bikini Wax".
She and her husband have been in the area for 19 years, and have a child attending Florida State University.
Dr. Bill Morey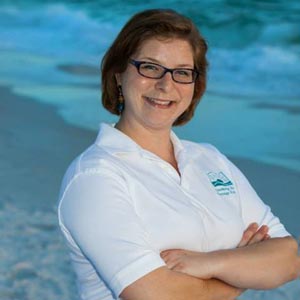 Rebekah Blowers – Instructor: Anatomy & Physiology
Rebekah Blowers is the Founder of Inner Works Massage and Training and has been a licensed massage therapist since 2008.
She has her Bachelor of Science in Health Administration and is currently working on a Masters in Health Education.
After working as a massage therapist in a busy clinic setting for a few years, Rebekah took a position as a health administrator. During this time she has continued her education and found a passion in teaching. Rebekah developed her own classes and has been inspired by attending many different continuing education classes throughout the nation.
Rebekah believes that in order to be an excellent massage therapist, one has to take excellent care of themselves, know themselves and be able to carry that through the hands, into the client. She is a Florida Board of Massage Therapy Licensed Massage Therapist and Approved Continuing Education Provider.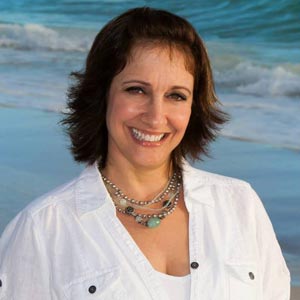 Ann Rector
Marsha Lynn Fortner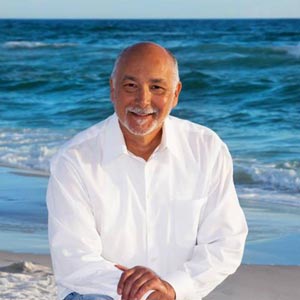 Kenneth Roman – Instructor: Meditation, Yoga, Qi-Gong, Tai-chi
Kenneth began his holistic path with an interest in the body mind connection. The fulfillment of life purpose, stress release, and a quest for self-realization all played key roles in his personal search for understanding. He began a meditation practice in 1973, which led him to certify as a teacher, with Deepak Chopra.
Through the study of martial arts, Kenneth attained a fourth degree black belt from Grand Master Lawrence Day, in association with Grand Master Don Madden. He has maintained a continuous practice of Tai-chi and Qi-gong, and has received his teaching certificate from Grand Master Lawrence Day.
The continued practices have led to Yoga and other energy balancing techniques. Kenneth has incorporated these into his teaching curriculum. He continues to teach and to lecture, and facilitate workshops across the country.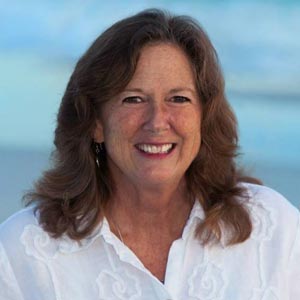 Anne Hornstein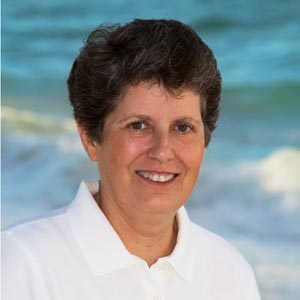 Rose Simons
Rosemarie Simons has over 25 years of experience in helping people with healthcare issues. Her programs are unique and educational and most of all fun.
Rose currently teaches Traditional Chinese Medicine, Touch For Health, and a variety of allied topics ranging from Brazilian Toe Massage to Ashiatsu Bare Foot Massage.
Rose graduated from the Soothing Arts Healing Therapies School of Massage & Skin Care in 2002. Her Florida license number is MA36899. Rose is also a certified LifeWaves® Personal Trainer.
When she isn't teaching she has an office in DeFuniak Springs Fl. She has published her first book called "The Joy of Flatulence" which can be purchased on her website rosesimons.com.
– See more at: http://www.rosesimons.com/about/#sthash.hsMj1nkr.dpuf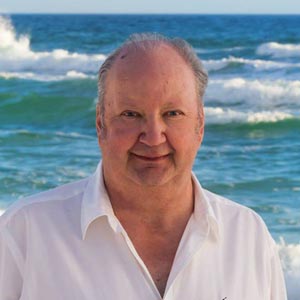 Larry Key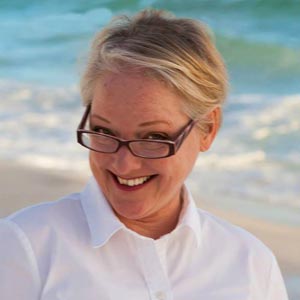 Elizabeth Doucet, BA, LMT, NCTMB
Visiting Instructor/Professional Therapist
Elizabeth graduated in 1983 from George C. Wallace Community College in Dothan, Alabama and in 1990 from Huntingdon College Montgomery, Alabama.
Between 1999 – 2001 she completed 70 hours of post-graduate work in Health Sciences with an emphasis in Physical Therapy from Alabama State University, Montgomery, Alabama. During this time she completed 3 clinical internships as a student of Physical Therapy and completed and presented her graduate thesis in 2001.
Peer review publication: "The Comparison of Kinematic and EMG Activity of Three Different Lifting Techniques", JOSPT 33: A59, 2003 Doucet, E., Jackson, V., Kinnie, M., Kirkland, A., Leveau, B., Lee, J.
In 2003, Elizabeth graduated from Montgomery School of Bodywork & Massage in Montgomery, Alabama with certificates in Therapeutic Massage, Orthopedic Massage and Spa Therapy.
Since 2004 she has held a professional license to practice Massage Therapy in Alabama and Florida and began practicing as an Independent Contractor at Metro Fitness in Montgomery, Alabama and a visiting instructor at Soothing Arts Healing Therapies School of Massage & Skin Care in Miramar Beach, FL.
In 2001 – 2004, Elizabeth was appointed by the governor of Alabama to the Alabama Board of Massage Therapy as a public member and in 2002 – 2006 to the Alabama State Physical Fitness Commission.
Continuing Education Seminars includes: Medical Massage with emphasis on cervical strain/sprain, sciatica, lower extremities, should strain/sprain, repetitive strain injuries, thoracic strain/sprain, lumbar strain/sprain in Destin, FL; Intro to Trager Approach, Destin, FL; Neuromuscular Therapy upper extremity, Nashville, TN; Intro to CranioSacral Therapy from Upledger Institute, Birmingham, AL.
Elizabeth provides instruction in Ethics and Professionalism, Intro to NMT and Intro to Orthopedic Assessment and Techniques.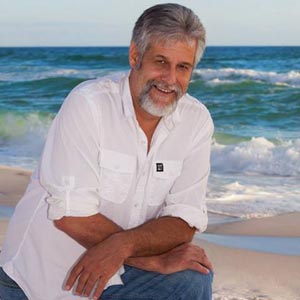 Russell D. Holt – LMT/Instructor
Russ is a veteran of the USAF, where he served as a Non-Commissioned Officer in Charge of the Physical Therapy Services Department at March AFB, USAF Regional Hospital, located in Riverside, CA, until 1994. He came to the Gulf Coast Area and continued to work in Physical Therapy. He attended Blue Cliff Career College, Massage Therapy Program in Mobile AL, and was Salutatorian Graduate in 2001. After Obtaining his License to practice massage, Russ was asked to develop and instruct the Special Population 32 hour curriculum for BCCC. Russell also developed/instructed 60 hours of Medical and 32 of NMT curriculum at BCCC. He was the lead Instructor for that program until 2010. Russ has been teaching various Medical Massage Classes here at Soothing Arts, since 2010. His classes promote the Massage Therapy Industry, providing Positive training thru lecture, demonstration and practical hands on application thru student exchange of learned techniques.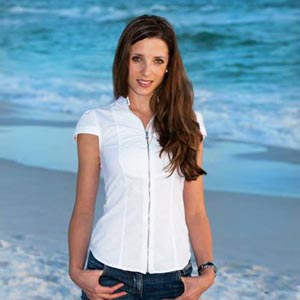 Julia Kachalkova
Julia's passion and interest for beauty and makeup came at earlier stages of her life. It's all started in ballet class, where all the girls wanted to be super stars, and began exploring their mother's makeup kit.
Years went by and she decided to make it a profession. She is a certified makeup artist for over 10 years. For over 5 years Julia is owner and lead makeup artist at Matte Makeup Artistry. She is serving Emerald coast by offering both airbrush and traditional wedding makeup applications.
Since 2012, Julia has taught makeup and lash extensions courses here at Soothing Arts, and she is happy to have an opportunity to use her makeup artistry to help others to start their new career.