Massage and Spa Services
From our school in Miramar Beach, FL, we're pleased to provide customers with massage and spa services in varying degrees. These services not only give us an opportunity to provide you with critical health, beauty and relaxation services, but also to help our students hone their craft as the progress towards mastery.
Massage services
At Soothing Arts Healing Therapies School of Massage & Skin Care in Miramar Beach, FL, we specialize in Swedish massage and all associated modalities, to provide you with encompassing relaxation and relief. Some of our core focuses include: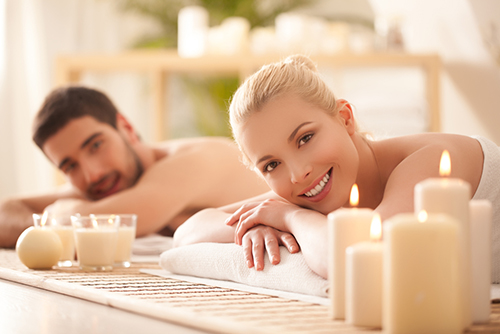 Relaxation massage: By finessing your muscles in tense areas, we're able to alleviate tension and strain that can lead to chronic pain or discomfort. This simple form of massage is designed for total relief from life's little detractors.
Sports massage: As the name might imply, this massage is ideal for athletes who frequently put strain on common muscle groups. This massage targets deep relief in strained muscle groups and helps to boost recovery and prevent injury.
Deep tissue massage: Perfect for breaking up deep knots and relieving extremely tense muscles, deep tissue is a common massage with tremendous results. This massage is frequently requested by sufferers of chronic pain.
Prenatal and postpartum massage: Expectant and recent mothers will enjoy the wave of relief this stimulating massage provides. Designed to get blood flowing, it can help to soothe aches, relieve pain and generate relaxation.
Reflexology: By applying pressure to specific areas of the body, blood flow and healing or stimulated, to create lasting relief. This practice considers the entire body, to promote overall wellness.
Like other massage institutes in Miramar Beach, FL, we take pride in introducing our students to the different facets of massage through extensive practice and a bevy of traditional education. As you receive your massage, we're certain you'll see the quality difference formal training makes.
Spa services
To pamper yourself and present your best body and image, we offer a range of spa services designed to help you look and feel your very best. Some of the treatments we offer include:
Body scrubs: Leave your skin looking radiant and feeling smooth and healthy! A body scrub can be a great way to pamper yourself or to provide your skin with a restorative treatment as the detractors of life build up over time.
Wraps: Wraps can help to solve issues of bloating, gastric distress, unsettling feelings and more! Wraps can detoxify your body and exfoliate your skin at the same time, for an encompassing approach to healthfulness.
Hot stones: Hot stones, placed on key pressure points and sensitive areas of the body, are an amazing relaxation tool. Hot stones help promote better blood flow to areas that might be affected by inflammation.
Mani/pedi services: Give your nails a fresh clear coat and some flair before a big event, or let our professionals clean up your cuticles and trim your nails for overall better nail health.
Waxing: Unwanted hair? No problem! We'll wax it away for you quickly, to leave your skin feeling smooth and to prevent stubbly, coarse hair from growing back.
For more information about any of the massage or spa services we're pleased to provide throughout Miramar Beach, Walton County, Okaloosa County, or Bay County, FL, please contact us today by calling 850-269-0820.